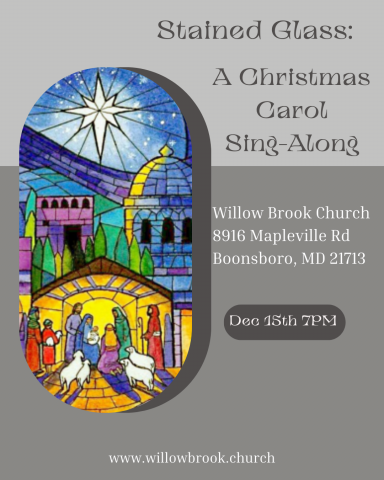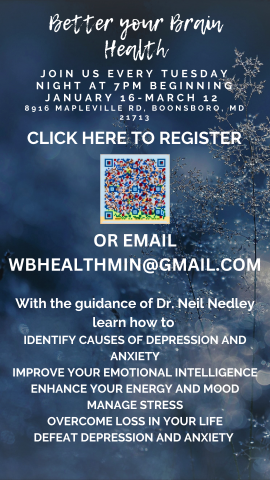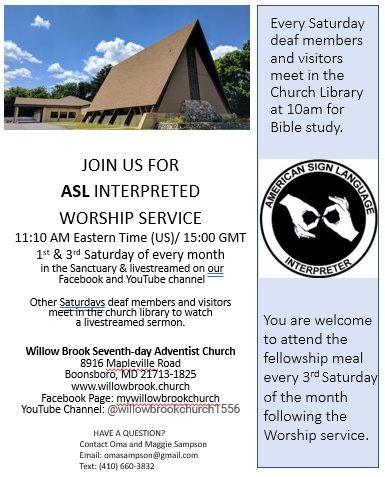 Willow Brook is Open for IN-PERSON Worship
The Willow Brook Church welcomes you to join us for our worship service this Sabbath. You can join us for worship in person or on YouTube by clicking on our media tab above or Facebook Live.
COVID ProtocolS for Attendance:
Willow Brook's COVID protocol will follow government laws and recommendations.
There will be no passing of the offering plate, but offering plates will be placed at the back of the sanctuary for you to place your tithe and offerings in.
All Sabbath School classes will begin at 10:00 a.m., and the worship service will begin at 11:10 a.m.
If you are experiencing cold or flu-like symptoms, you must stay home!
Find previously recorded programs Here: youtube
UPCOMING EVENTS 
A Worldwide Church Family
The Seventh-day Adventist Church is a mainstream Protestant church wit
h approximately 19 million members worldwide, including more than one million members in North America. The Adventist Church operates 173 hospitals and sanitariums and more than 7,500 schools around the world. The Adventist Development and Relief Agency (ADRA) works within communities in more than 130 countries to provide community development and disaster relief.