"Come join in the fun as we unplug from life's daily distractions and focus on Jesus and each other. Together we'll discover what God has to teach us about Himself through His first book, nature. We'll participate in Bible stories, play games, make neat craft projects, sing songs, enjoy tasty snacks, and find out what the Park Rangers have to tell us about our local National Parks. They have a special program that's just for kids!"
PRE-REGISTER YOUR CHILDREN HERE to help us make sure we have enough supplies for everyone. You can also send us an email at willowbrookvbs@yahoo.com.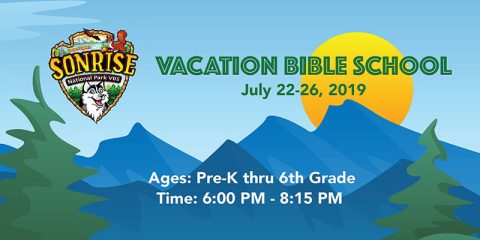 For the safety of your children, we ask that parents and guardians come inside and sign their children in and out at the front registration table. Please do not drop your children at the front door and leave. We will be implementing a numbered wristband system this year as an additional safety measure. Thank you.